The introduction of metallic cartridges, such as the .22 rimfire, revolutionized the defense industry by providing a reliable and straightforward method of ammunition storage and reloading. 
Throughout the 20th century, small-caliber ammunition played a crucial role in both world wars, various military conflicts, and law enforcement operations worldwide. 
As per the BIS Research report, the small caliber ammunition market is projected to reach $15.67 billion by 2033 from $8.52 billion in 2022, growing at a CAGR of 5.69% during the forecast period 2023-2033. 
Find more details on this report in this FREE sample.  
In this article, we will explore the latest developments that have the potential to propel the small-caliber ammunition market to new heights.
Industry Leaders Colt and CZ Group Expand into Ammunition Business
Two renowned firearms manufacturers, Colt and CZ Group on June 28, 2023, made their way into the ammunition business, signaling a shift in their strategies. Colt announced its plans to manufacture ammunition to complement its existing product line. This development is expected to create a synergistic effect, boosting Colt's firearms sales and ammunition offerings. Similarly, CZ Group also ventured into the ammunition market, aiming to provide a comprehensive solution to its customers. These entries are poised to add substantial value to the small-caliber ammunition market. 
U.K. Boosts Munitions Stocks with BAE Systems' Contract Win
On July 11, 2023, the U.K. awarded a significant munitions order to BAE Systems, focusing on national security and defense preparedness by investing in ammunition inventories. The initial value of the order is $361 million (£280 million), and there are additional options that could potentially raise the total value of the deal to over $548 million (£400 million). This order would enhance the small-caliber ammunition sector.
Black Sheep Ammunition Makes $2.9 Million Investment in Franklin County Facility 
Black Sheep Ammunition, in July 2023, announced a substantial investment of $2.9 million in a new facility in Franklin County. By increasing production capacity, Black Sheep Ammunition aims to capitalize on the burgeoning market opportunities and strengthen its market position. The establishment of this facility is expected to contribute significantly to the overall small-caliber ammunition market growth. 
Winchester Secures Lucrative Ammunition Production Contracts from U.S. Army for NGSW Program 
Winchester, a manufacturer of high-quality ammunition, in March 2023, has been awarded ammunition production contracts by the U.S. Army for the Next Generation Squad Weapon (NGSW) program. This program aims to equip soldiers with technologically advanced weapons and ammunition and solidify the small-caliber ammunition market. 
Adani Defence Aerospace to Build Massive Ammunition Manufacturing Facility in India
Adani Defence Aerospace, in 2022, announced its plans to establish South Asia's most significant integrated ammunition manufacturing complex in Kanpur, Uttar Pradesh. The establishment of such a massive manufacturing complex is expected to generate employment opportunities, contribute to the local economy, and cater to the escalating needs of the small-caliber ammunition market.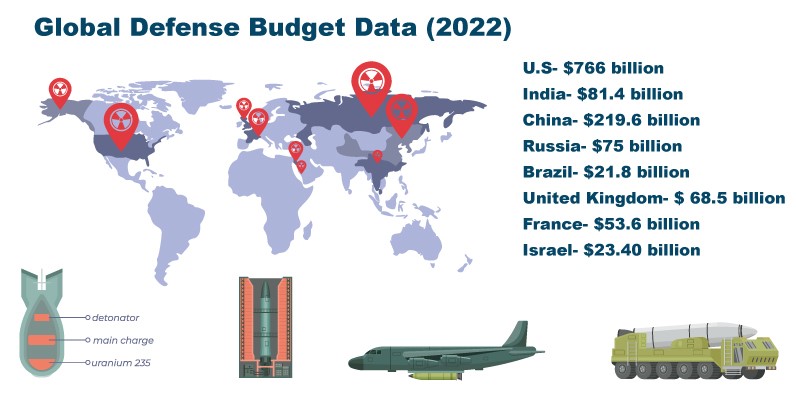 Conclusion:
The small caliber ammunition market is on the verge of exponential growth, with estimates projecting its value to reach $15.67 billion by 2033. As the demand for small-caliber ammunition continues to rise, these developments are expected to play a pivotal role in shaping the future landscape of the industry, benefiting both established players and emerging companies alike. 
Interested to know more about the developing technologies in your industry vertical? Get the latest market studies and insights from BIS Research. Connect with us at hello@bisresearch.com to learn and understand more.