Next-generation sequencing (NGS) has been of utmost importance in monitoring the genetic makeup of SARS-CoV-2, the virus accountable for the COVID-19 pandemic. By sequencing the viral genome, it has become possible to monitor the transmission patterns of various variants and gain insights into their genetic attributes.  
As per the BIS Research report, the global NGS market was valued at $6.76 billion in 2022 and is expected to reach $28.47 billion by 2033, growing at a CAGR of 13.97% during the forecast period 2023-2033.  
Find more details on this report in this FREE sample.  
In the trail of development in the NGS technology, Delve Bio, on June 20, 2023, announced its launch to bring its metagenomic sequencing platform for diagnosing infectious diseases to the commercial market.  
With the potential to revolutionize clinical laboratories, the question arises, i.e., Will Delve Bio's groundbreaking platform prove to be a valuable asset in the realm of diagnostics? This article will help to learn the answer.  
Metagenomic Sequencing Platform 
Delve Bio, a trailblazer in metagenomic next-generation sequencing (mNGS) for detecting infectious diseases, makes its debut in the market after securing $35 million in Series A funding. The investment is led by Perceptive Xontogeny Venture Fund II (PXV Fund II). 
These funds will be utilized to bring the company's mNGS-based infectious disease test to the commercial market. The test was developed by renowned infectious disease experts at the University of California San Francisco (UCSF) Center for Next-Gen Precision Diagnostics.  
Joe DeRisi, the co-founder of Delve Bio, stated that "We firmly believe that mNGS delivers the most conclusive, unbiased, and actionable diagnosis of infectious disease." Additionally, the funding will support the advancement of a range of next-generation tests in the company's pipeline.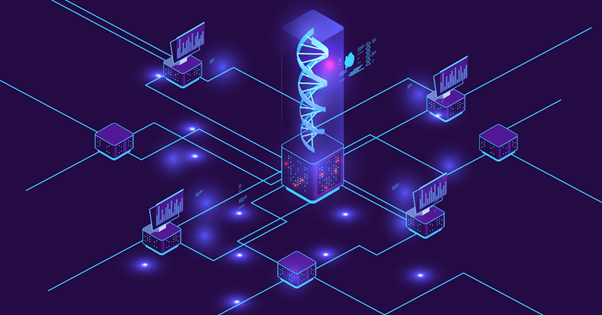 Front-Runner for Clinical Laboratories
The traditional approach to diagnosing numerous infections often involves testing for a restricted range of suspected pathogens. This approach frequently leads to prolonged hospital stays, unnecessary testing and procedures, and, in the worst cases, inappropriate treatment.
In contrast, Delve's mNGS diagnostic platform examines all nucleic acids in a single patient sample using advanced next-generation sequencing technology. This allows for the simultaneous detection of bacteria, fungi, parasites, and viruses without any preconceived hypotheses.  
Subsequently, the platform employs Delve's proprietary computational pipeline to rapidly analyze hundreds of millions of sequences. This comprehensive analysis accurately identifies the specific pathogen responsible for the infectious disease. 

Conclusion
The expansion of NGS in healthcare, including its utilization for disease diagnosis and advancements in NGS platforms, is fueling the market's growth. Moreover, the mNGS platform's advanced technology allows for the identification of emerging or novel infectious agents that may be responsible for outbreaks or unusual clinical presentations.
 
Interested to know more about the developing technologies in your industry vertical? Get the latest market studies and insights from BIS Research. Connect with us at hello@bisresearch.com to learn and understand more.