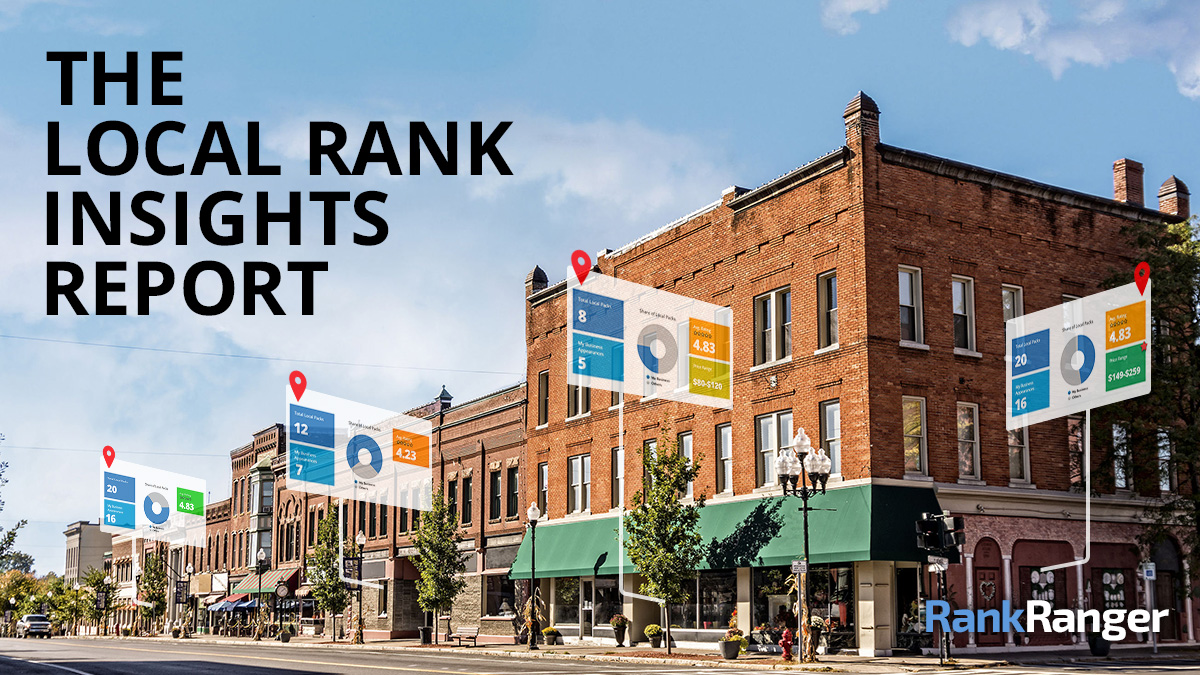 What would our recent release of beta reports (or Beta Blitz as we refer to them) be without something crafted specifically for all you local
SEOs? That's a rhetorical question, by the way! Thus, I am quite happy to say that we have just released a new local SEO report that has been added to our Rank Insights! In simple terms, Rank Ranger is now offering quicker and deeper insights into your Local Pack ranking performance! 
Care for a tour? 
Quicker Local Pack Ranking Insights
Quicker and deeper Local Pack data isn't marketing lingo to make this post flow better… I literally mean that the new local segment inside the Rank Insights Report makes evaluating your performance within the Local Pack quicker and deeper. Let's start with "quicker" and work our way to "deeper." 
Facilitating quick Local Pack performance insights is the Local Business Results Widget. The widget is entirely designed to make understanding your overall Local Pack performance quicker. How so? By giving you access to your Local Pack performance in aggregate and across all of your keywords (or all of those you would like to see data on since you can customize the keyword set among other things).
What does this mean specifically? It means you can see the total number of Local Packs that the keyword set produces. More than that, you can see how many times your business appeared within the Local Pack for the keyword set. Of course, combining these two metrics would offer you a look at your Local Pack market share, which is why we inserted a nice little graph that does just that. 



Aggregate Local Pack performance data including a graph which indicates your site's Local Pack market share relative to the competition 
Let's talk ratings for a moment. The Local Rank Insights Report presents you with your overall Google My Business rating. Meaning, you can see your overall rating for all of the listings that show up for the keywords you're tracking. At the same time, we also give you a breakdown of your average rating per business name along with the number of keywords that produced a Local Pack with your business listed within it. 
Now let's talk hotel listings for a brief moment. Here, since Google lists prices within Hotel Local Packs, we wanted to make sure you had access to some price insights. Accordingly, the aforementioned aggregate Local Pack data for hotels
includes the price range your listings represent within the Hotel Local Pack.   

The Local Business Results Widget for hotels presents the price range for your site's Local Pack hotel listings as found within the entire keyword set


Deeper Local Pack Ranking Insights
With "quicker" taken care of, let's now have a look at some "deeper" Local Pack data! The table within the Local segment of the Rank Insights Report is a great opportunity for delving into the underpinnings of your Local Pack performance. Allow me to demonstrate a bit. 
The table within the Local segment of the Rank Insights Report allows you to sort your data according to Business Name, Local Pack Rank, Rating, and Price (for keywords that produced Hotel Local Packs only). Used properly, the data, when combined with the sorting ability offered to you, can be quite insightful. 
How so? By sorting the data according to Business Name you can determine if a certain keyword subset produces higher or lower Local Pack rankings. In the example below, all of the keywords associated with the business name produced a listing that ranked #1 within the Local Pack, except the keyword beach resorts in san
diego ca.

Determine which keywords within a listed business may be underperforming and the like by organizing the data according to 'Business Name'  
Seeing this could tip you off to any number of things: Does your site need more optimization for the keyword segment? Is there a more competitive market you were unaware of? Are you focusing on keywords that reflect a smaller market and that you don't perform as well for anyway (seeing that the monthly search volume here is just 10)? 
[Actually, the above image brings up another important point in that you can track your organic rankings separately from the Local Pack. Hence the site shown above presents keywords that may rank 1st in the Local Pack but 4th organically. Of course, you can set your account to combine both the organic results and Local Pack listings when determining rank on the SERP.]
The same technique just implemented can be done to see if there is an issue with the performance of a given branch or business location. If when you sort the data within the table according to Rating and you see a sudden disparity between one location and the others that fall under the same business name, there's obviously some sort of issue there! 

Use the table's sorting feature to quickly identify business locations that may have a real-world issue which can subsequently impact Local Pack ranking
Know the Full Value of Ranking in the Local Pack
There's one last way I want to highlight "deeper" Local Pack performance data… other SERP features! The way Google understands search intent is far more substantial than in the past. Without getting into all of the nitty-gritty details, Google's understanding of intent now places the Local Pack on all sorts of SERPs with all sorts of other SERP features. This means that understanding the true value of a Local Pack ranking may mean digging into the SERP a bit more than in the past. To make sure you are able to appropriately gauge the value of your Local Pack rankings we've made it possible to see all of the SERP features that appear on the page within the Local Rank Insights Report! 

Examples of keywords that produce SERPs that contain a plethora of additional and highly visible SERP features 
A Local Pack that constitutes the SERP's only major feature is certainly more potent than a Local Pack that shares the SERP with a Related Questions box (aka People Also Ask). Are users as likely to engage with the Local Pack when the highly visual video carousel also appears on the SERP? What if you rank within a Local Pack that appears to the left of a Knowledge Panel that showcases a competitor? (For this, see the first keyword in the above image.) Being able to ascertain what other SERP features your Local Pack listing shares the page with is a vital part of measuring the impact of your Local Pack rankings! 
We also wanted to give you a real sense of what these SERPs look like so we placed the SERP Snapshot feature into the report. Utilizing this tool allows you to view the SERP in great detail so that you can get a sense of what having all of the displaying SERP Features means vis-a-vis true visibility.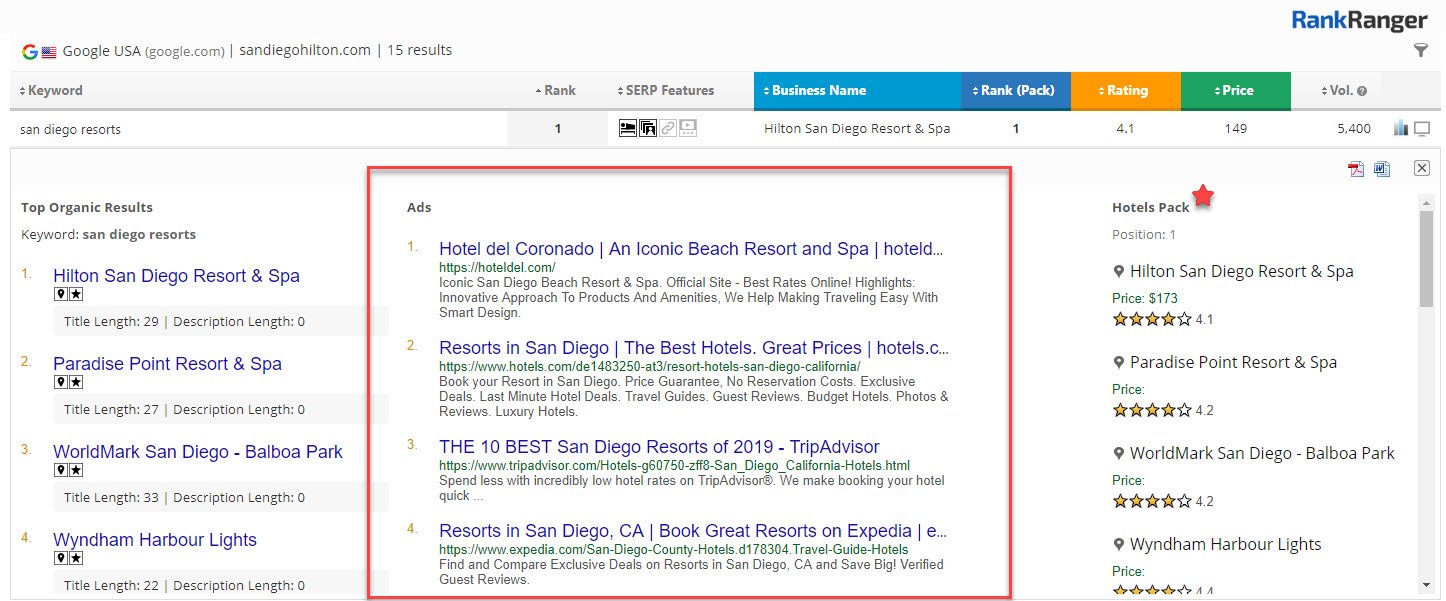 Use the SERP Snapshot to better understand the impact of Local Pack ranking when other elements, such as ads, are present on the page
Get on the Local Express with the Local Rank Insights Report!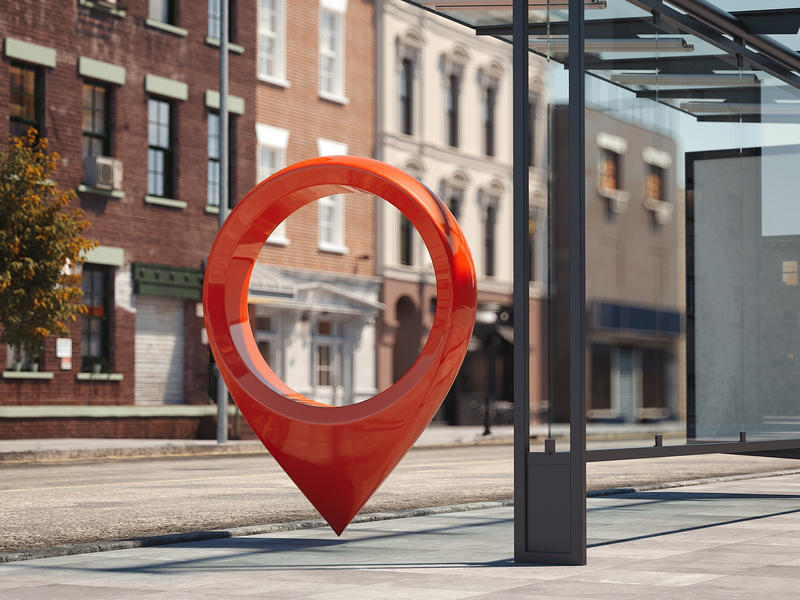 The Local Pack, be it the integration of the Reserve with Google program or the entire redesign of the "Hotel Pack," has become far more dynamic than it ever has been. Of course, this makes having your page represented within it all the more important. Which is exactly what prompted us to create the new Local segment within the Rank Insights report and why we hope you'll use it to better gauge your local SEO performance! 
Please let us know how the data insights are helping you better understand your Local Pack performance – we'd love to hear from you! 
{You can find the new Local Rank Insights Report within the Rank Ranger interface
under: Reports>SEO>Rank Insights>Local}