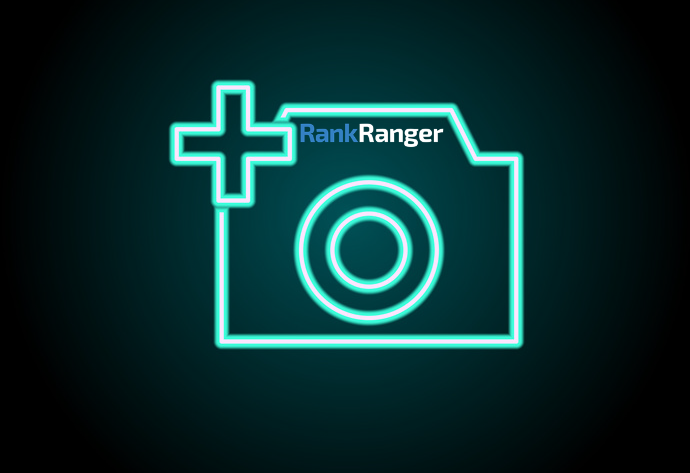 For the second time within a year, Google has dramatically increased the number of mobile SERPs that contain an Image Thumbnail. As before, the increase focuses on a specific keyword demographic. In this case, product keywords have pushed mobile Image Thumbnail to an extraordinary display level. As a result, both the percentage of page one SERPs that contain a minimum of one Image Thumbnail as well as the average number of mobile Image Thumbnails on page one has seen a significant increase. 
Mobile Image Thumbnails See an Extreme Increase 
In July 2018, we reported that mobile Image Thumbnails had undergone a drastic increase. At the time, mobile thumbnails jumped from showing on roughly 15% of page one SERPs to displaying on almost 45% of page one SERPs (A 200% increase!). Since then, mobile Image Thumbnails have remained consistent in their display levels. As of March 1st, 2019, the SERP feature appeared on 49% of all mobile page one SERPs. 
On March 7th, however, mobile Image Thumbnails underwent a data trajectory shift with a 40% display level increase that brought the feature to 67% of mobile page one SERPs. 
Update: Since seeing the spike on March 7th, mobile Image Thumbnails have clearly taken on a new data trajectory with lasting power. 

After two spikes in early March, mobile Image Thumbnails now appear on close to 70% of all page one SERPs 
Concurrent to the insertion of Image Thumbnails onto brand new SERPs was an increase in the average number of thumbnails that appear on page one of the mobile SERP. Specifically,
there are now five thumbnails on the average page one mobile SERP as compared to the four seen before the spikes. 





The average number of mobile Image Thumbnails on page one jumped to five on March 11
Of course, this is an average as many of the keywords analyzed here produced fewer thumbnails than the average, while many produced SERPs where every result contained a thumbnail. 

A mobile SERP for 'collapsible wheelchair' includes an Image Thumbnail within each organic result
Product Keywords Drive the Latest Mobile Image Thumbnail Increase 
The last time we met in a post like this Google had inserted a myriad of mobile Image Thumbnails for all sorts of local queries. This time around the overwhelming force behind the increase is product related keywords. I looked at over 16,000 new keywords within our mobile SERP Feature Tracker's dataset that did not produce a SERP with an image thumbnail prior to March 4th. I did not have to scroll very far through the list to realize what happened here. Google has clearly focused on adding Image Thumbnails to more product related keywords.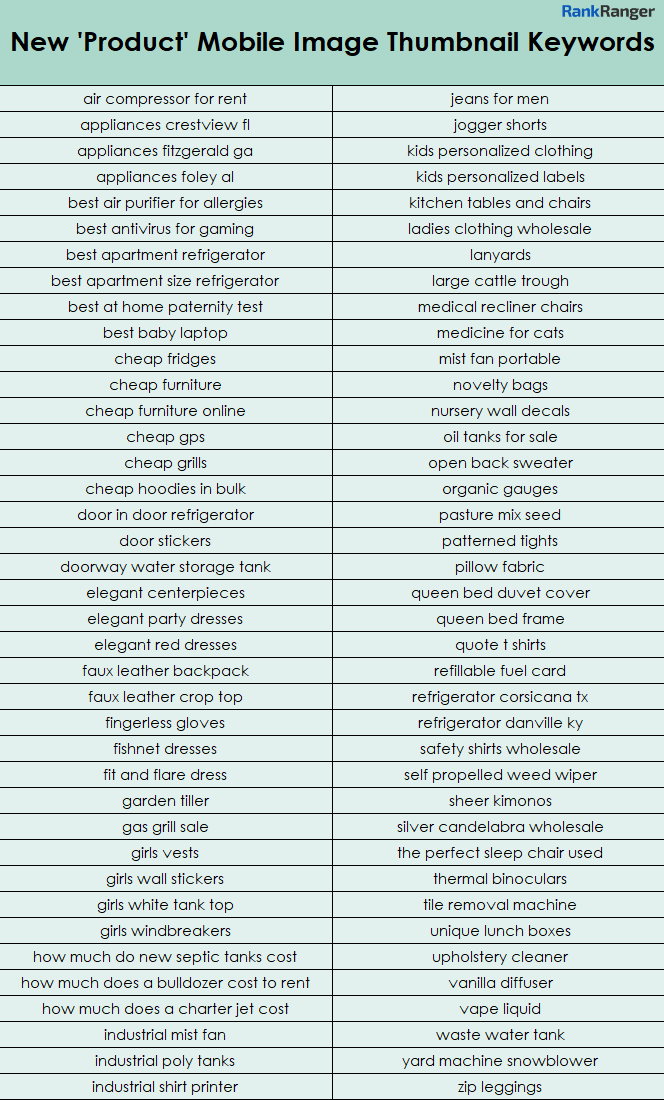 A sample of some of the product-related keywords that now produce mobile Image Thumbnails on the SERP 
The keywords within the dataset I analyzed included a wide variety of products (as any set of 16K keywords would). There was no set pattern of any observability as to the nature of the products that now produce SERPs with Image Thumbnails.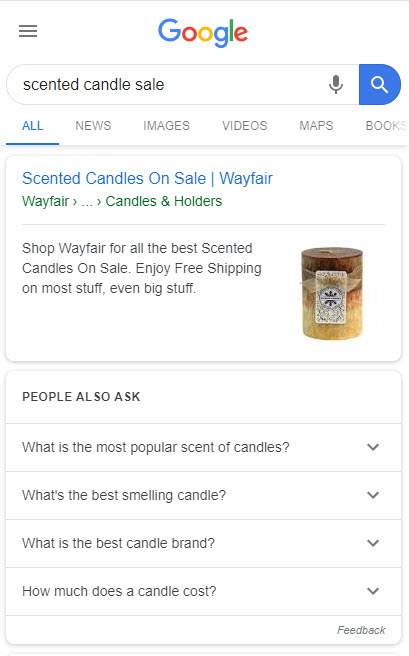 The keyword scented candle sale now produces Image Thumbnails on the mobile SERP
There were, however, a good number of keywords that combined both product related terms and local intent within the dataset.

A keyword that combines a product with local intent now includes Image Thumbnails within some organic results 



That said, I did observe that a good number of such keywords did not produce thumbnails that reflected the product but rather reflected a business associated with the product.  

A product keyword with local intent produces an Image Thumbnail aligned to the business itself, not the product/service offered 
Not all of the keywords I found related to your typical retail product. In fact, a considerable amount of the keywords within the dataset reflected industrial and commercial products.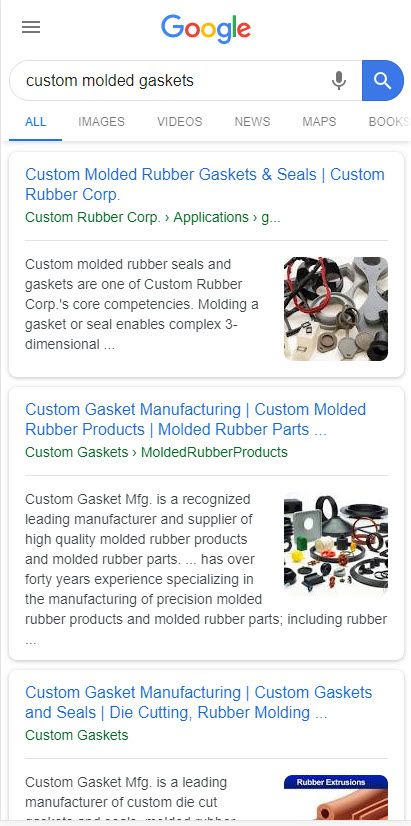 A keyword for 'custom molded gaskets' now produces mobile Image Thumbnails  
More, not all of the keywords produced thumbnails that reflected a product per se. For example, the keyword septic tank
alabama produces Image Thumbnails that highlight PDFs of Alabama's administrative code: 

Lastly, strict product language without modifiers was not a prerequisite to obtaining an Image Thumbnail as part of the increase. Rather, so long as a product was strongly reflected within the query, the modifier seemingly had no impact on new Image Thumbnail showings: 

Google's Quest for an Image-Based Mobile SERP 
Google has long seen the mobile SERP as being ripe for a plethora of visual elements. Whether it be a carousel, or as here with Image Thumbnails, Google aims to keep the mobile user engaged with the SERP. What's more, is that this proliferation of "bite-sized" images comes on the heels of Google announcing that big changes to image search are pending. Perhaps having Image Thumbnails on 75% of all mobile page one SERPs is one small part of the larger… picture.