It's hard to believe another month has gone by. With a new month comes a new set of SERP news to sort through. The October SERP saw one of the year's biggest SEO story-lines move onto the next chapter while Google's recent revenue narrative continues to evolve. These newsworthy SERP scoops, plus a slew of SERP feature tests and changes, made October's Google SERP quite the provocative place! 

Mobile First Index Spotted in the Wild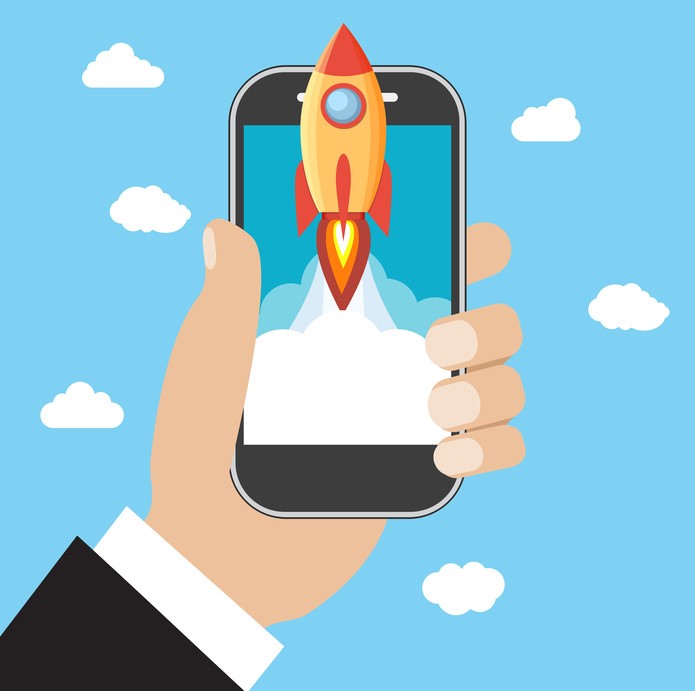 Well, the cat is out of the bag, sort of. The Mobile-First Index has begun to roll-out in a significant way. How do we know you may ask? We carefully scour the SERP for SERP features each and every day. We then take our SERP feature data and tell you what percent of Page One SERPs have a Local Pack, or Knowledge Panel, or are HTTPS, etc. Now, we do this both on desktop and mobile. Well, during the course of doing so we started noticing new and different HTML classifiers. Circa October 1st, we started seeing the rate of these "new and different classifiers" (i.e., how the HTML "appeared" and was structured) really pick up on mobile. Our first thought of course was that this was the Mobile First Index really starting to pick up. 
Lo and behold, on October the 4th, Barry Schwartz of SERoundtable reported that Google had all but admitted that the Mobile First Index was being tested significantly. While Google had not shared how extensively it is testing its mobile centric index, we can tell you that there was more than a 20% rise in the  number of SERPs that contained these Mobile First classifiers. Meaning, Google is undertaking some serious Mobile First testing. 
As an aside, Google later revealed that the Mobile First Index isn't rolling out at the page level, but rather at the host level. Good to know. 

 
Google's Booking Button Goes Beyond Select Niches 
Google's referral revenue roller-coaster continued in a big way in October. OK, so back in August I told you that "money doesn't grow on trees, it grows on SERP features." Way back in what seems like forever ago, but in reality was just 2-3 months ago, Google started running a booking button in Knowledge Panels related to yoga studios. Shockingly, and contrary to anything any of us could have possibly have fathomed, let alone predict, Google has begun to spread its booking button beyond yoga Knowledge Panels.
This past month Google announced that it has opened up its reserve partners program to more businesses. Essentially, via your Google My Business account, you can sign up to have the "booking" button appear in your Local Panel. The only catch is, you have to select one the providers that aligns to your business in order to do so (i.e., some providers only cater to specific businesses). That is, Google has partnered with a number of online booking providers, and in order to have the booking button appear in the Local Panel, you must purchase the services of one of these providers.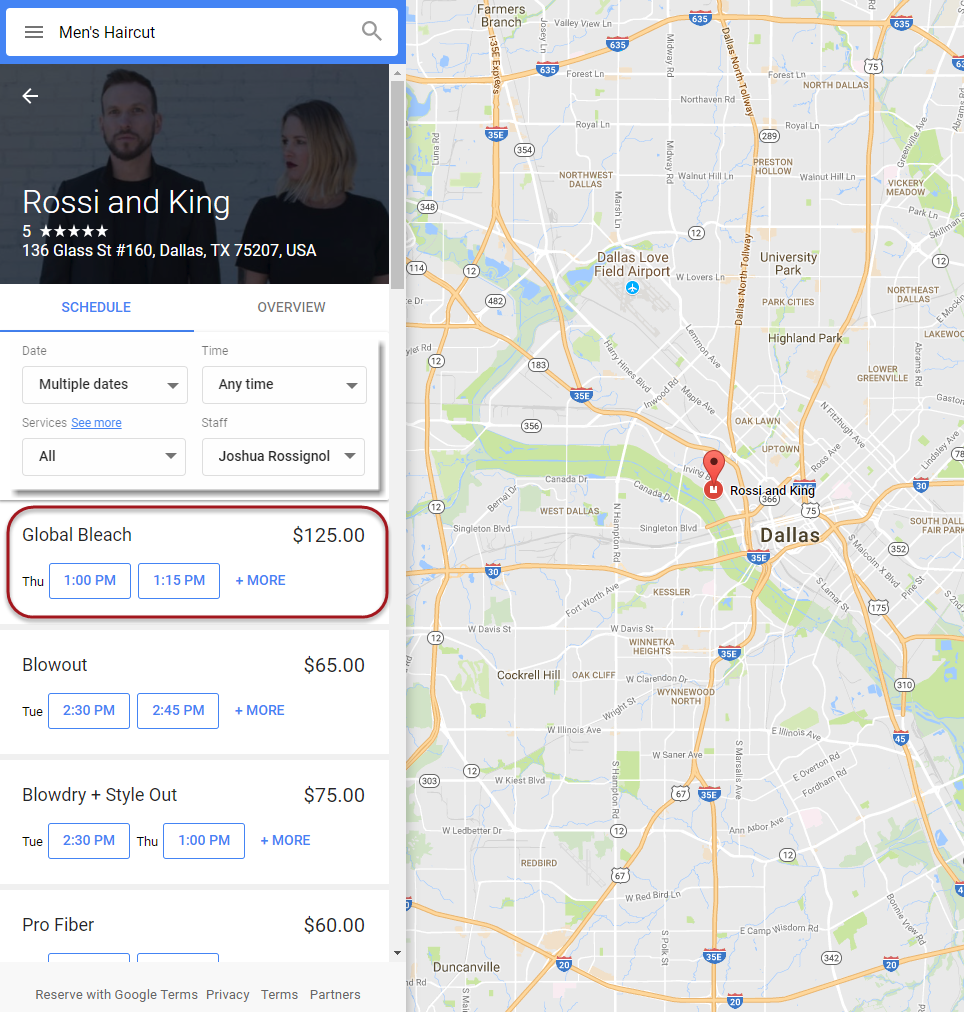 The booking center accessed via Google's Knowledge Panel 
Now, as far I as I can tell, there are no costs associated with the reservation process to any of the parties involved, from businesses to booking partners. Not so with hotel reservations. When it comes to booking a hotel through Google, that falls under the GHAP (Google Hotel Ads Commission Program), which is as it sounds, a commission based program hotels can use to garner bookings. This is why the hotel's official site falls under the "Ads" section with all the big name booking sites. How interesting then that just a few days after Google's big booking button bonanza (and only a few months after seeing a revenue oriented upgrade), hotel Local Panels now have a booking button as well!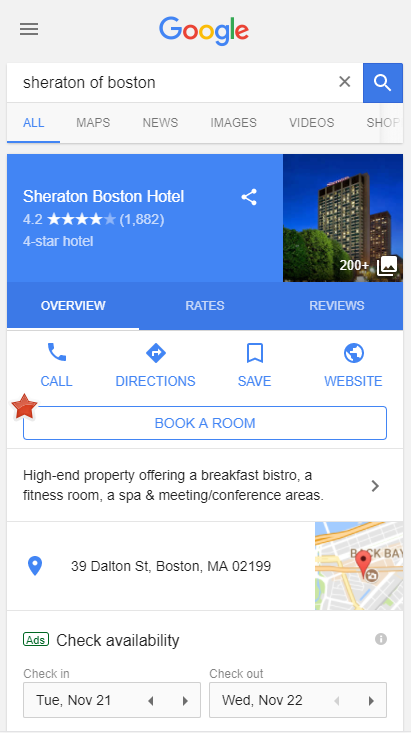 The new hotel room booking button found on the mobile Knowledge Panel 


Obviously then, there is a connection between Google's booking button proliferation and Google's revenue earning "book a room" button. All of this makes me wonder, how long until Google begins to monetize the booking button? (That is, when does this move from being "Hey, you can't do this on Bing!" to "Hey, when did Google start monetizing this?".) 
SERP Feature Data Trends, Changes, and Tests – October 2017 
What would a month on the Google SERP be without new SERP feature data trends, new SERP feature elements, and all sorts of SERP feature variations? Boring and uneventful, that's what! So, without further ado, here are your October 2017 SERP feature changes of all sorts and sizes. 
SERP Feature Data – 'People Also Ask' Enters New European Markets
It's always nice to start with a Rank Ranger original. This past month we found the People Also Ask feature spreading its alternative question wings in Europe. After having tested the feature on and off since late September, Google has either finally rolled the feature out in earnest across Europe on October 26th, or is engaging in a more serious and prolonged test. 
Seeing a spike/roll-out of Related Questions in European markets https://t.co/7ux1eJ9mrg #SERP #SEO pic.twitter.com/ayegr4Xuxp

— Rank Ranger (@RankRanger) October 26, 2017
Below are the percentage of Page One SERPs on desktop that showed the feature during the testing phase: 
Austria: .72%

France: .23%

Norway: .25%

Spain: .76%
Compare the above to the data as October 26th and the extent of the spike becomes apparent:
Austria: 3.9%

France: 4%

Norway: 1.06%

Spain: 7.3%
The pattern, in general, held true for mobile, making this a cross-device increase. 
SERP Feature Changes to the Knowledge Panel and Beyond
  


1) Q&A in Desktop Knowledge Panels: Just like the previous "gazillion" (a fictitious number used by 6-year-olds around the world) months, Google has made some changes to its Knowledge Panel. Just when you thought there is no way to possibly modify this SERP feature any more than Google already has, the Q&A feature seen on mobile appears to be rolling-out on desktop, perhaps. 
The feature is a great opportunity for business owners to put forth their own content within the Knowledge Panel. Via the feature, businesses can ask and answer questions related to their business (resulting in a default FAQ of sorts). Of course, users can also participate. With a desktop roll-out, the Q&A element is all the more powerful. Simply, the feature, if used correctly, and assuming that users may never make it past the panel to an actual site, is a big deal.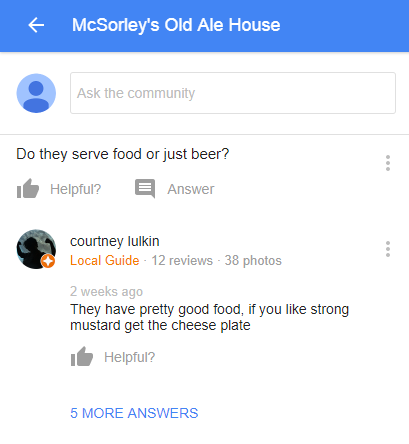 The Q&A element of a mobile Knowledge Panel 
That said, there has not been any official word on a desktop roll-out from Google and if it has rolled-out, it's taking some time for the feature to proliferate. I do a lot of searches, and I haven't come across a desktop Knowledge Panel that contains the feature. Conversely, people have seen it, so it is definitely out there and at a minimum being tested by Google.  
2) Google Posts Gets an API: In mid-October Google updated Google My Business by giving you the ability to draft a Google Post via its API. As a result, the possibility to automate the posting process exists. To date, I do not believe any of major third-party tools, such as Hootesuite, have added Google Posts to their platforms. In my humble opinion, the API puts Google Posts on the cusp of actually being popular, but only if the automation tools pick it up. 
Why am I talking about Google Posts within a section on Knowledge Panel? Because Google Posts display within a business's Local Knowledge Panel, as well as within other Knowledge Panel variations.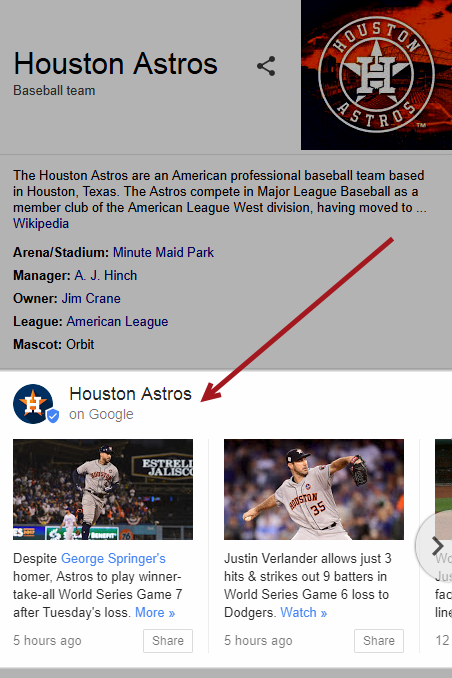 A desktop Knowledge Panel for a sports team includes Google Posts


3) Audience Reviews in Movie/TV Panels: If there is one version of the Knowledge Panel that Google loves updating, its the Movie (and TV) Panel. October saw "Audience Reviews" enter Knowledge Panels related to movies and TV shows. Having write-ups from real people is actually a great move since folks tend to trust other people when it comes to these sort of reviews. Offering more than a number or a thumbs up icon, the Audience Reviews are a nice touch. 

SERP Feature Tests  in October 2017 – From Desktop Sliders to Increased Images 
Google runs a lot of SERP features tests each month and I'm a bit selective about what I include when it comes to these tests. That's because some tests just seem like one-off shots in the dark that have no context and have all but no chance of becoming a permanent fixture. This month I'm only discussing two tests (and one reversal), though there were a lot more, because these tests relate to larger "SERP doings"



1) Hotel Price Slider on Desktop: One of the staples of the hotel Local Finder on mobile is a price slider. Drag the slider to the left or right and Google readjusts its results to match the new pricing limits just set. October saw Google test the slider on desktop as well. In fact, I still see the slider appear within hotel Local Packs on desktop.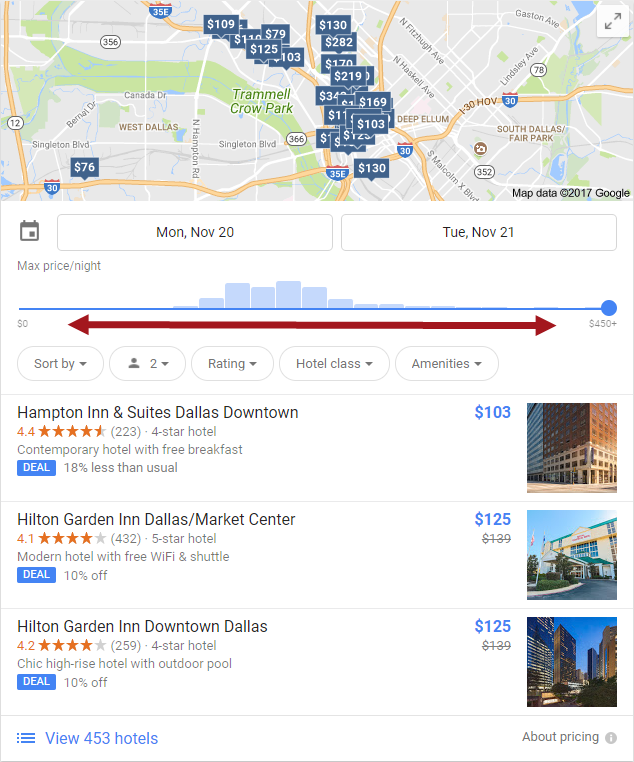 The hotel price slider testing within a Local Pack on desktop 


Pushing the slider to desktop makes good sense in light of Google's recent push to up hotel bookings made via the search engine. 
2) Image Thumbnails within Standard Snippets (mobile): Google uses its Image Thumbnail to create an engaging, more visual mobile SERP (and as such shows the feature on vastly more mobile SERPs than it does desktop SERPs). In October, Google ran a test that had the Image Thumbnail appear within a Standard Snippet by default (and in my estimation, still is doing so).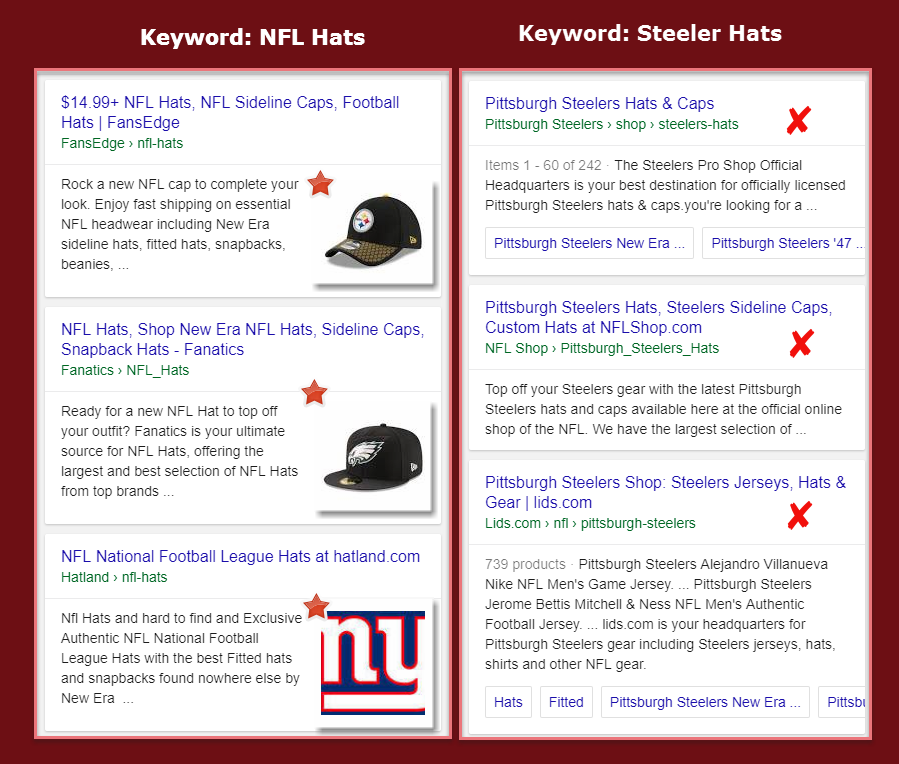 Image Thumbnails appear for the keyword "NFL hats" but not for the keyword "Steeler hats" indicating that their default appearance is a test, not an across the board roll-out
News that Google was doing so came out circa October 20th, just as the Mobile SERP Feature Tracker caught Structured Snippets on mobile jumping from appearing on 6.8% of Page One SERPs to 8.5%. This of course fits into Google's concept of a more visual mobile SERP.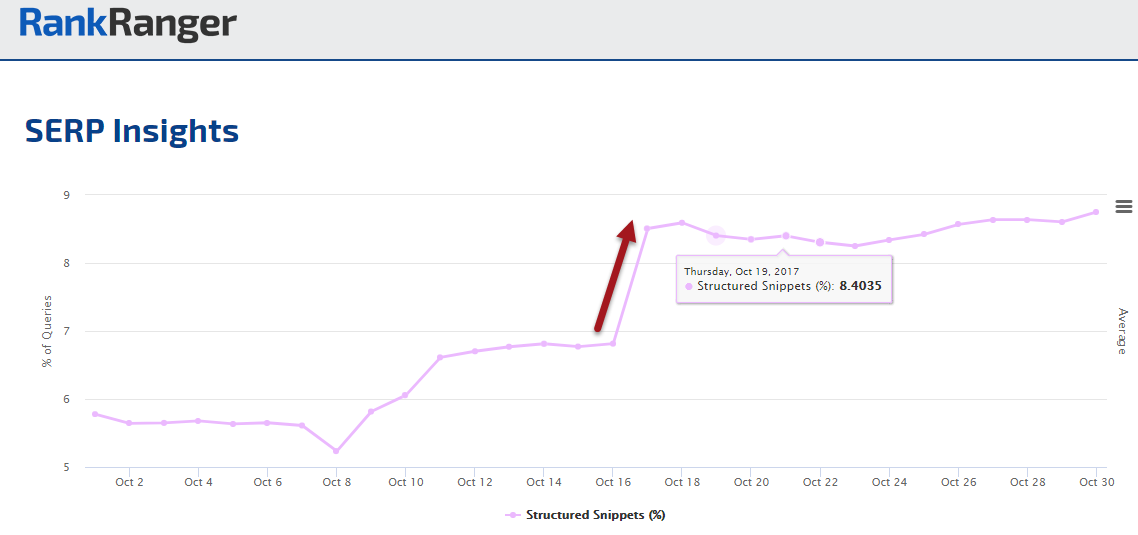 Mobile Structured Snippet spike in conjunction with Google's default Image Thumbnail within Structured Snippets test 
3) Autocomplete Goes Back to 10 Results: This past summer we saw Google's Autocomplete feature limit the number of results shown. In early October the full set of results was restored. Google is back to showing 10 suggestions making those looking for keyword ideas, much happier. Thus, Google's mid-summer Autocomplete reduction is relegated to having been a "test" (I use the world loosely).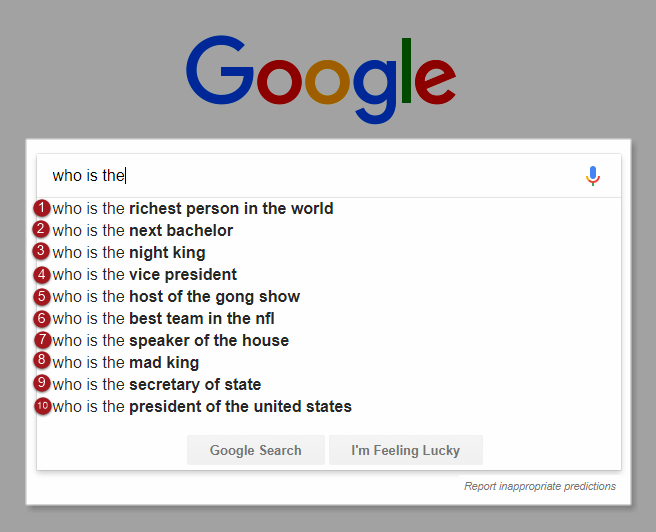 The Autocomplete feature now shows 10 suggestions again 
Going Mobile? 
October was quite the month for Mobile First Index news. It's actually been a while since we had this much concrete news regarding the index. With what appears to be the start of the roll-out, or at least a serious testing of the waters, what will November bring? Will Google take its sweet time pushing the index or have the floodgates opened? Remember, remember, to keep on eye on Mobile First in November! (Like we need a reminder!)
Join me next month for another edition of the SERP News. Until then, if you see any changes on the SERP, drop me a line, or in the modern world we live in, connect with me on Twitter!